Ready to transform your skills, capacity, and relationship to money? I'm here.
I work with individuals, couples, small business owners, and small groups in one-off co-creation sessions or short-term recurrent sessions consisting of strategic, lazer-sharp, compassionate financial coaching.
I honor intersectionality, want you to have stability, understand artist, freelancer and DIY priorities, and hold progressive values at the core of my work. If you're here, I LOVE that you are already thinking ahead, it's only going to increase your successes!
"I can't believe how many questions you answered for me and how clear and simple you made things seem. I feel super motivated and excited about our saving goals!" – KF, filmmaker, Sept 2017
Individuals: Self-Guided Coaching
Starting your Budgeting or Savings planning? You will be well-served in this self-guided two hour online course: Click here to get more info.
Individuals: TO GET STARTED & BOOK AN APPOINTMENT
[more info] 75-minute intake appointments are $120, with sliding scale available
Couples: TO GET STARTED & BOOK AN APPOINTMENT 
[more info] Two-hour intake appointment are $225, with sliding scale available
Groups: TO GET STARTED
[more info] Custom workshops are $395-$1,500 and include pre-planning and customized content.
Do you want to make sustainable plans for a budget, a large savings goal, or a job transition? Want to work through money with a partner or finances from your family? I am awesome at: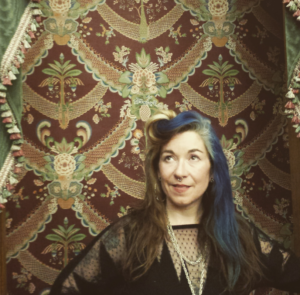 strategizing from your current situation,
guiding people into timelines,
co-creating clear, achieveable strategies
"Thank you so much for the awesome session last night — I have been flying high and talking about it all day. I honestly feel less afraid (not yet quite riding free fearless money) and I can't wait to put your tools and suggestions to work. I already started!" — Emmett F., queer musician & digital storyteller
Learn more about the coaching packages and sessions I offer here, or click below to book your time and get started!
Select a package here, or one session below…
Weekly: Transformation & Accountability
Nine-meeting package
$925, with sliding scale available

Monthly: Discovery & Action
Four-meeting package
$415, with sliding scale available
Book an a la carte first appointment here:
Self-Guided Coaching
Get started on your own time, at your own speed with a two-hour course on Budgeting and goal-setting that will motivate the CRAP out of you to save money and clean up how you relate to your money. Grab it here and start today.