Ready to transform your skills, capacity, and relationship to money? I'm here.
I work with individuals, couples, small business owners, and small groups in one-off co-creation sessions or short-term recurrent sessions consisting of strategic, lazer-sharp, compassionate financial coaching.
I honor intersectionality, want you to have stability, understand artist, freelancer and DIY priorities, and hold progressive values at the core of my work. If you're here, I LOVE that you are already thinking ahead, it's only going to increase your successes!
Individuals: TO GET STARTED & BOOK AN APPOINTMENT
[more info] 75-minute intake appointments are $120, with sliding scale available
Couples: TO GET STARTED & BOOK AN APPOINTMENT 
[more info] Two-hour intake appointment are $225, with sliding scale available
Groups: TO GET STARTED
Do you want to make sustainable plans for a budget, a large savings goal, or a job transition? Want to work through money with a partner or finances from your family? I am awesome at: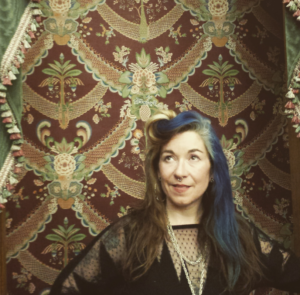 strategizing from your current situation,
guiding people into timelines,
co-creating clear, achieveable strategies
"Thank you so much for the awesome session last night — I have been flying high and talking about it all day. I honestly feel less afraid (not yet quite riding free fearless money) and I can't wait to put your tools and suggestions to work. I already started!" — Emmett F., queer musician & digital storyteller
Learn more about the coaching packages and sessions I offer here, or click below to book your time and get started!
Select a package here, or one session below…
Weekly: Transformation & Accountability
Nine-meeting package
$925, with sliding scale available

Monthly: Discovery & Action
Four-meeting package
$415, with sliding scale available
Book an a la carte first appointment here: