Money Tips to Buy a House
"Thank you!! What an incredibly well composed and USEFUL workshop! We were so glad to take part, grateful for the reality check, and excited to put what we learned to work. Thank you!!"

– 2020 workshop attendee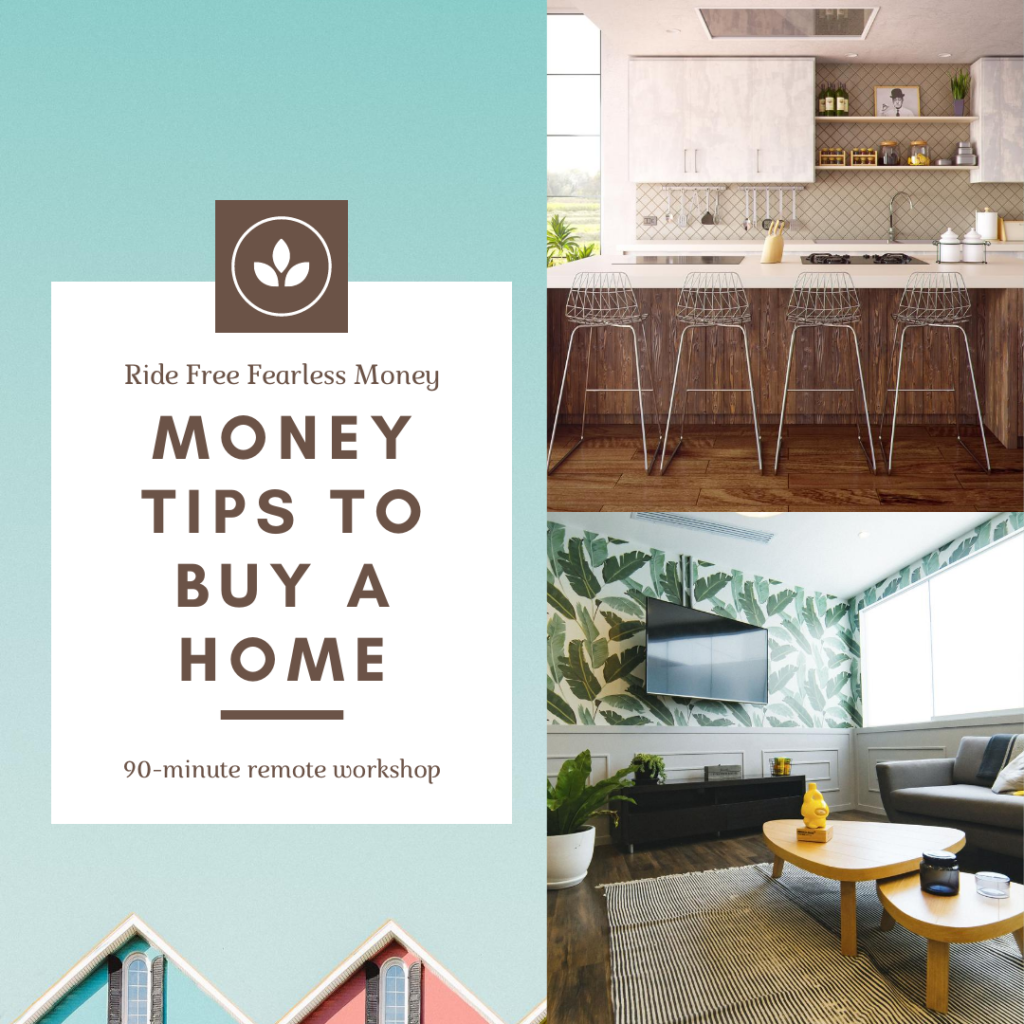 In this 90-minute remote workshop, you will:
Understand the biggest surprise expenses and how to be ready for them
Become better prepared (credit, income) to apply for a mortgage
Overview the timeline, team, and tasks you'll need to buy
Estimate your true cost to buy a home
This workshop is for you if:
You want to know what it really takes, financially, to buy a home
You are imagining you will buy in the next year or two
You already have savings
Are planning on using a mortgage
Have any kind of friends / collectives / land project in mind
We don't cover:
How to make your house look ig-worthy (I just can't help you)
House hunting or search tips (get your realtor on that one)
Savings or income plans to get a down payment together (important! but another topic)
Workshop comes with a written guide, cost calculator template, & recording afterwards! If you want a learning warm up – read this MEGA post on buying.
This workshop is live, remote – and only $39 – Sign up for the next session here!
Lots of time for Q&A and exercises so YOU understand your actual costs to expect.