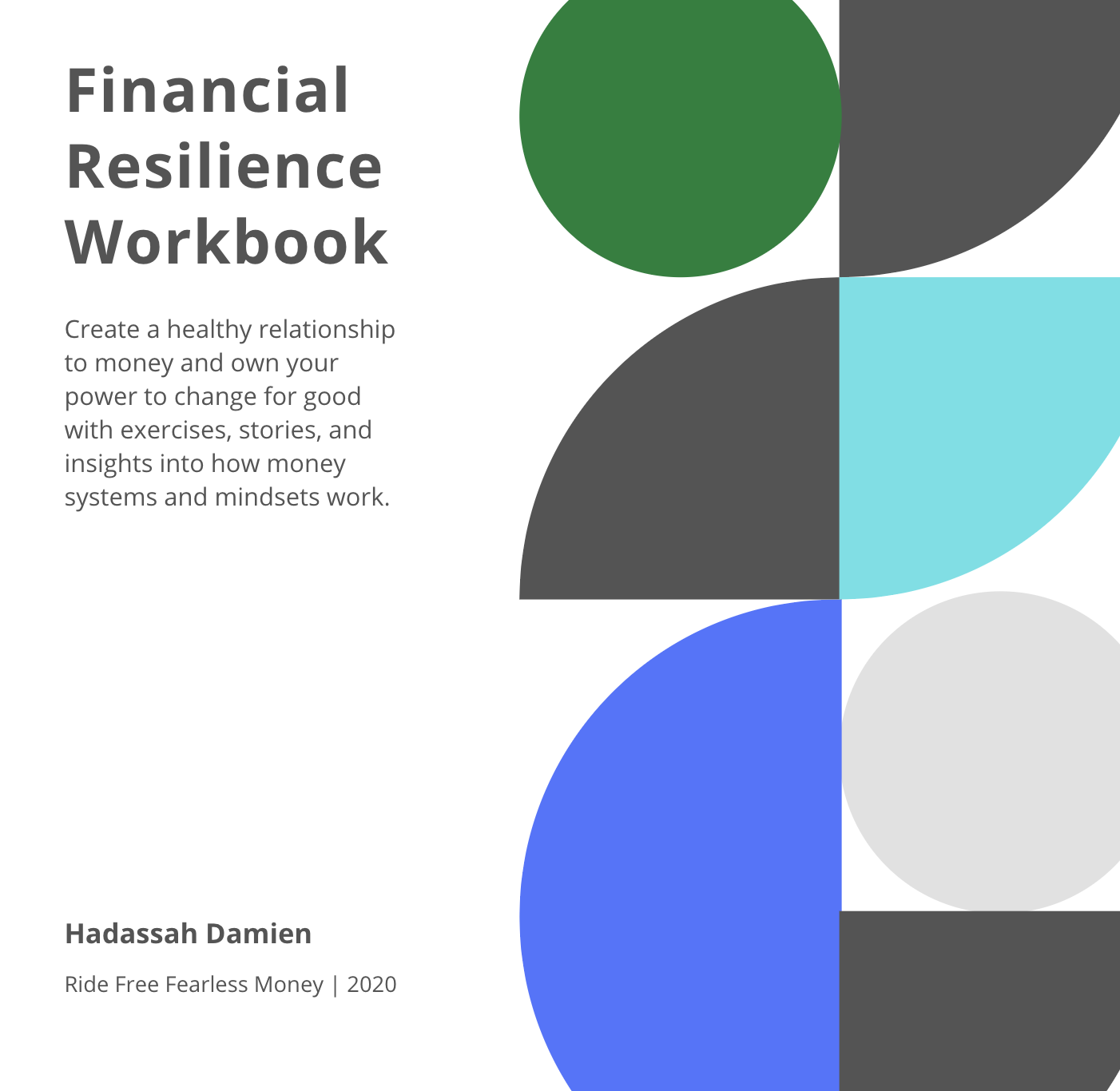 Financial Resilience Workbook
Create a healthy relationship to money and own your power to change for good with this book of exercises, stories, and insights into how money systems and mindsets work.
This workbook is based on the twin ideas that the current economic system is inequitable and unsustainable, and that you have power to push back and change things, both personally and in your communities and society. It is designed to help you practice thinking about money differently, so you can act in new ways. 
You'll learn how to understand the difference between perceived constraints and systematic ones
You will clarify your personal mental model around money to understand exactly what is underneath your thinking and where it came from
You'll learn about how family, trauma, consent, and intersectional systems play their parts in your experiences and actions about money
You'll practice reframing your money assumptions and beliefs
Doing this work can help you ease pain and be in more control around money.  If you want to move beyond unfair experiences and understand where unjust systems do and don't constrain you in order to heal yourself and resource yourself and your communities, then this workbook is for you!
120 pages, delivered as a PDF e-book only. After you buy, you'll get a web page with a link to the workbook, and an email with the workbook sent to you.