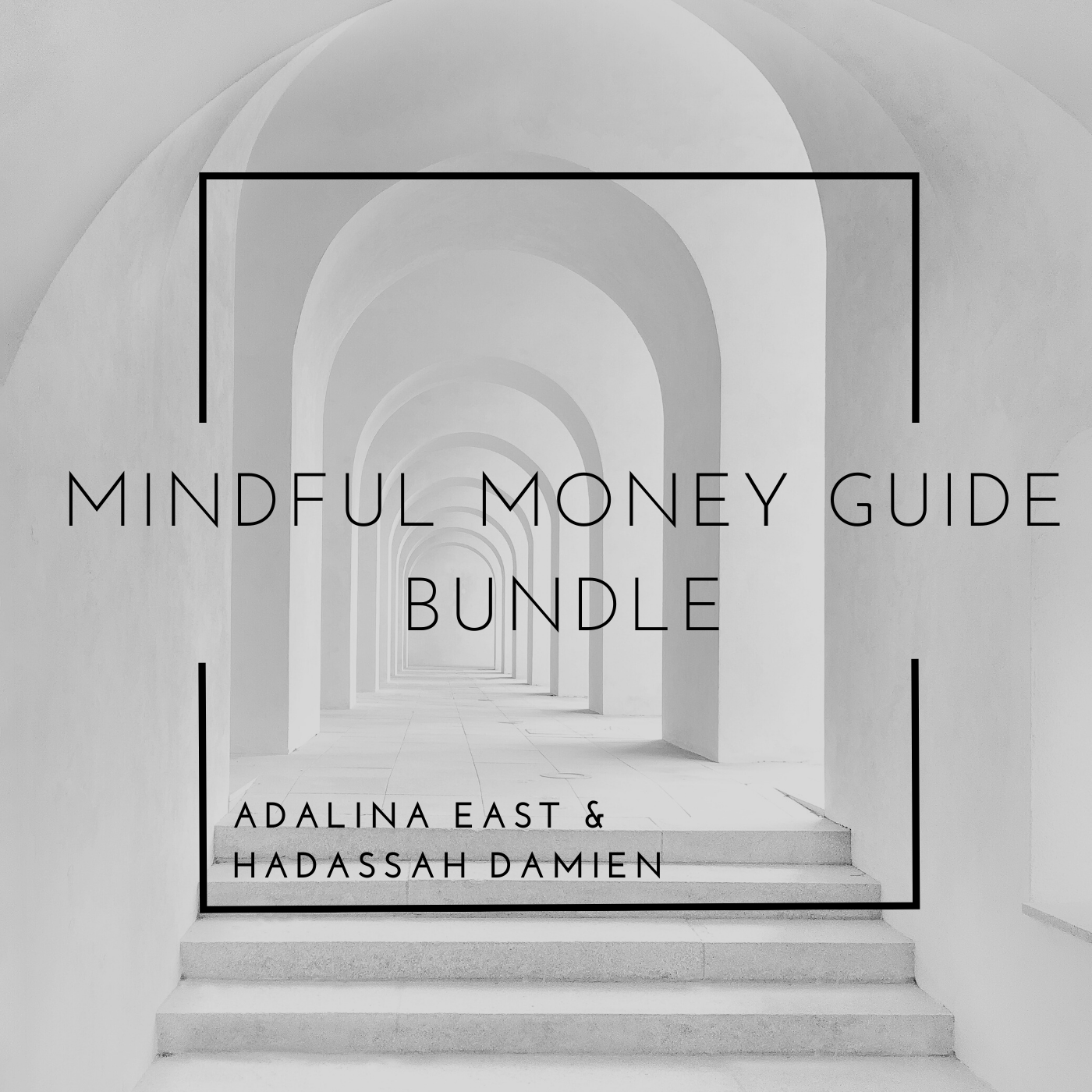 Mindful Money Guide
The Mindful Money Guide Bundle contains two tools to help you go from pain to power around your relationship to money.
Financial Resilience e-Workbook - by Hadassah Damien
Create a healthy relationship to money and own your power to change for good with exercises, stories, and insights into how money systems and mindsets work. 120 pages, delivered as a PDF.
Heal your Money Story 1 - by Adalina East
In this exclusive audio, Adalina walks you through a Transformational Healing™ process to heal your most deeply rooted money memory and belief. These belief systems and behavior patterns can hold you back from experiencing the financial abundance that you deserve! Adalina channels through a process blending neurolinguistic programming, vagal nerve toning and wisdom from the Guides about how to navigate the current circumstances. By the end of the recording, you will have taken the first step to healing your relationship with money, welcoming in greater abundance and retraining your brain for financial ease. Delivered as an .mp3 audio file.
When you buy the bundle, you'll get a .zip file in the web page after you pay, and sent to your email. Download the .zip, double click it, and it will open a folder with both products.