A podcast about all the money things you suspect may be ruining your life, and what you can do about them, instead!
Season 3: Practical Ways to Thrive in Capitalism ran May – July 2022!
But you can get all the episodes early if you support the podcast on Patreon <3
Research + conversation among longtime friends and queer-punks-turned-finance workers myself and Laura Boo MacDonald, a Canadian queer femme organizer / now-CPA.
---
Season Two is ALL PUNK ONLY PUNK (and money)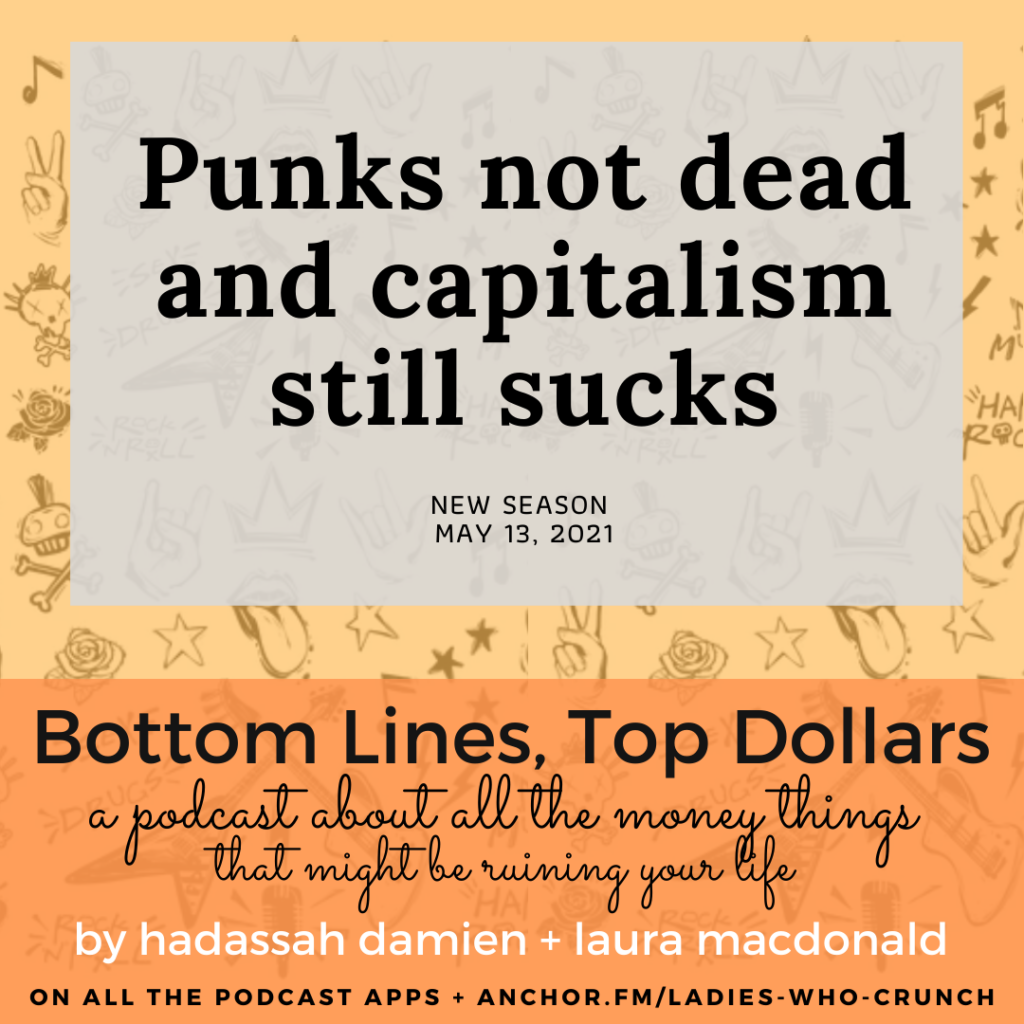 We have a patreon! For $2 or $4 you can throw the pod some love, and by love, I mean MONEY!
---
Season One: Money in 2020.
Episodes cover:
The pandemic and housing crises,
Universal Basic Income,
Billionaires,
Reparations,
Climate Nihilism,
Investing and WTF is "A Future" right now,
Mutual aid/gift economies
and a Listener Mail episode!
Find your favorite platform to listen and subscribe here!
---