~Skip directly to the signup page and get the toolkit now here~
When we get real with people, money enters in the picture. Our financial realities, money stories, and economic experiences swim around us and tend to bump into other people's ways of doing things.
Why?
Because each of us has a unique approach to money, informed by lots of things.
Sometimes we're aware of it, sometimes we're not. Usually it only matters to us when we're trying to make a positive personal change or are experiencing rough financial times. But, our approach to money also stands out when we want to do things like:
Move in with a sweetie or friend and share household costs…
Buy a house, RV, collective art space…
Save up to have kids with our co-parents…
Plan to take a vacation or take the band on tour…
Think through taking care of and ~gasp~ retiring with someone(s) as we age…
Making plans together – whether with a romantic or platonic partner, a roommate, or a collaborator – is a GREAT way to see those plans through. It makes it more fun! It makes it easier on all parties! It … makes the paperwork more intense…!?
It means you need:
self-knowledge and ways to show up to conversations that may be challenging or just plain complex
a practice of talking about things that lets you be be real, honest, and stay on the same page
explicit plans and agreements, even when the plan is "we need to learn how to make our plan"
a feeling that the light at the end of the tunnel is gonna be that soft, rose-tinted light that makes everything lovely and the story end happily
This, friends, is why I'm thrilled to be sharing …
Partners Make Peace and Plans with Money: Toolkit for Money in a Relationship
You can skip directly to the course sign-up page here if you're curious – it'll be available after Sunday May 20!
Free Mini Class: Weds 5/23, 7:30pm EST
RSVP for the Mini Class, Weds 5/23
Join me on a webinar on how to get ready to talk about money, from the perspective of building intimacy and resilience to capitalism in our relationships.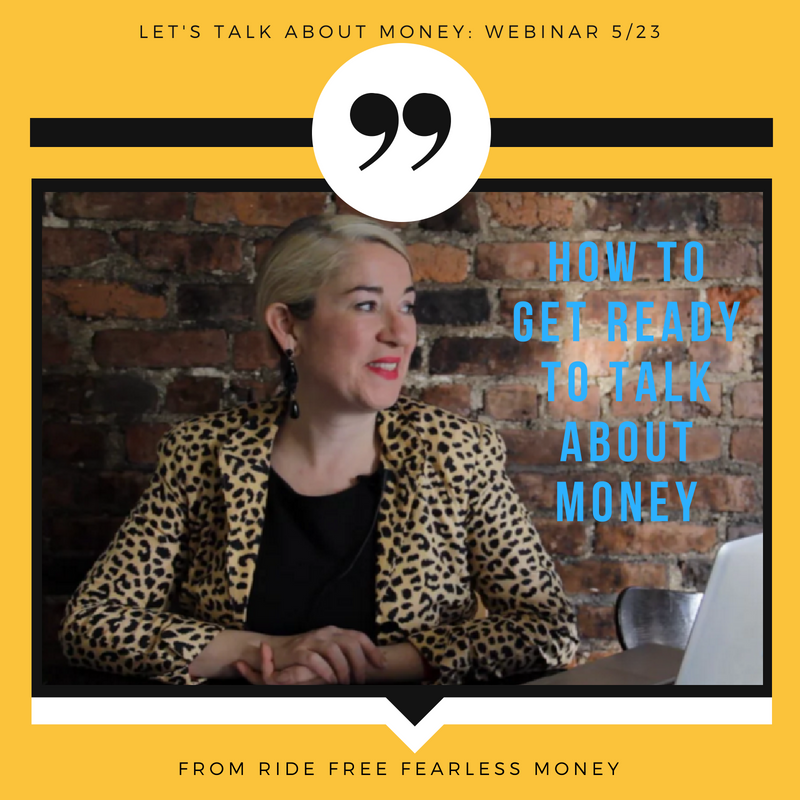 Get more awesome tools first
To learn tools, get conversation guidelines and have a shared money language, then check out:
1) Read up about:
2) Get a guide to opening the conversation
If you want to say I'm listening to you differently, try saying: hon, let's acknowledge our class differences and find smart ways to create shared reality around finances. 
But no one actually says exactly that, I've created a guide to talk about money.
To learn exactly WHAT to say, and more importantly practice how YOU want to say it, I wrote a Guide to Talk About Money in a Relationship.
Sign up below to get a free chapter that includes a journaling guide and conversation starter – or grab the whole eBook download here!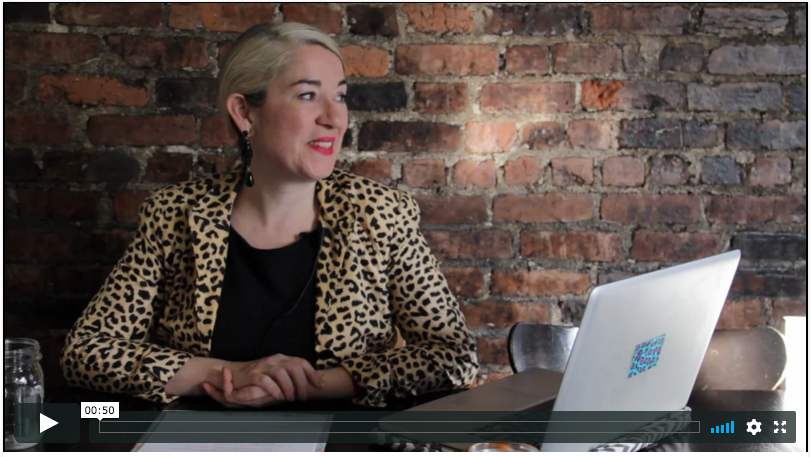 If you think that talking about money with our partners, roommates and close friends is a way to:
a) learn to be resilient, share money hacks, and plan to get awesome things together (hopefully)!
b) enter a potential hellmouth of navigating class difference, confusing decisions about fairness and equity, and missteps 🙁
c) all of the above (help!?)
You'll love the support in this course. Sign up to get more info below!