"I've been slowly checking off all the adjustments we outlined together, It's been an incredible process: I'm already seeing some awesome returns

… I feel really fucking powerful." – LE




"I can't believe how many questions you answered for me and how clear and simple you made things seem. I feel super motivated and excited about our saving goals!" – KF, filmmaker
Hello!! I work with individuals and organizations differently — since you need different things. 🙂 — it's a choose your own adventure, starting with identifying if you're representing an org you're part of, or yourself:
Hey organization staff and leaders!
Ready to have useful financial systems, transparent organizational money policies, and sustainable business plans? We can rock this.
I focus on working with progressive small business owners, groups and organizations, to create strategic approaches to business models and systems from intersectional and DEI perspectives. I've created whole programs for cohorts as well as coached leaders to bring new perspectives back to your team. Learn more here, or schedule 20 minutes to explore work together here:
Appointments for organization staff, business owners, and coops/collectives
Hey individuals and partners and self-employed freelancers!
Ready to feel in control of your finances and have a plan? We can transform your skills, capacity, and relationship to money together.
I also often work with:
For many of you, a strategic one-off coaching session gets you the answers you need — for others, recurrent sessions move you forward towards bigger goals.
Schedule 1:1 Appointment
—-
Schedule Partner's Appointment
FAQ
When and how can we meet?
Sessions are available: Sundays 1p ET – 9p ET, Mondays 6pm-10pm ET, and Tues 9a-10a or 6:30p ET – 9:30p ET for existing clients only.
You'll choose the time that works best for you when you book your appointment. You'll also pay for the appointment when you book, and select your sliding fee scale.
We can meet in person in Brooklyn, NY at my office or via a Zoom video call. You'll get a link in a confirmation email you get after you book the session.
When you book your first appointment, you'll be asked to fill out a coaching intake form. From the info in that, you'll be given optional customized prep work for the appointment. I recommend booking a first appointment at least a week out so you have time to do any prep work and ruminate on the work beforehand.
What happens at an appointment? What's the approach?
We will lazer focus in on your goals and problems and you will leave with clear next steps.
My practice is informed by design thinking, asset-based and trauma-informed approaches, compassionate communication, and lean entrepreneurship methods.
Sessions consists of strategic financial education and action plan development customized to your situation, goals, and values.
Based on what you stated you want to focus on, I use an agile approach to identify and prioritize the most valuable problems to solve, and we focus in on those. As we go "down the list" of what you want to work on, we'll spend a little less time on each thing. Expect to leave with a customized resource list and action steps document, and a set up spending, savings, or debt plan. Oh, AND with lots of ideas, excitement, and hopefulness. 🙂
I honor intersectionality, want you to have stability, understand artist, freelancer and DIY priorities, and hold progressive values at the core of my work. If you're here, I LOVE that you are already thinking ahead, it's only going to increase your successes!
Why is everything sliding scale?!
There's a few reasons:
Thinking about your money as part of your access to resources disrupts (I said it) consumer mindsets and forces some worthwhile consideration
Financial accessibility is everything, and worth experimenting around with to see if I can get right
I am able to experiment in this business and project without fear of going hungry because I am resourced by a day job (at the moment), but the experiment still only works if folks truly select in where they're able, so I don't end up hella underpaid for my super valuable time, which would also not be ok
Learn more about how I think about sliding scale in my fee scale here or this deep article here. Also, note that online workshops and courses are not sliding scale, both because they're already lower-priced and because the technology makes it infeasible.
Do you want to make sustainable plans for a budget, a large savings goal, or a job transition? Want to work through money with a partner or finances from your family? I am awesome at: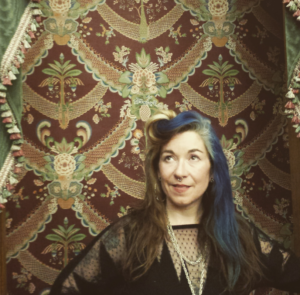 "Thank you so much for the awesome session — I have been flying high and talking about it all day. I honestly feel less afraid (not yet quite riding free fearless money) and I can't wait to put your tools and suggestions to work. I already started!" — Emmett F., queer musician & digital storyteller
Session Options
Learn more about coaching packages and sessions below, then book your time and get started!
Individuals: Self-Guided Training
Starting your Budgeting or Savings planning? Stressed cuz you have debt and yet want to save money? You may be best served in a self-guided two hour online course, which is about 1/3 the cost of 1:1 coaching, and covers basics of getting yourself a spending plan you can succeed at.
Individuals: TO BOOK A 1:1 APPOINTMENT
An initial 90-minute strategy session is $210, with sliding scale available [$95-295]. Ongoing one-hour appointments are either booked in discounted packages, or one-off on a sliding scale. [more info]
Partners: TO BOOK AN APPOINTMENT
For romantic, platonic, or business partners (up to 3 people), a two-hour session is needed to cover allllll the things there are to work on. Two hour intake appointments are $295, with sliding scale available $395-$195. [more info]
Then, each of you fill out a coaching intake form
Staff & Small Business owners: TO BOOK A 1:1 APPOINTMENT
[more info] 90-minute strategy appointments are $245 for solo entrepreneurs and $325 for organization staff, with sliding scale available. Ongoing one-hour appointments are $150-250.
Groups: TO DEVELOP A WORKSHOP
For community groups and larger organizations (4 people+) the customization needed to cover what you want looks like: having an initial planning meeting, workshop/session development and delivery, and follow-up custom documents. Since that can be a medium amount of work or a LOT, these sessions start with a deposit and we'll negotiate the cost depending on the depth you want.
[more info] Custom workshops are $595-$1,500+ and include pre-planning and customized content.
---
"With Hadassah Damien I gained the skills and perspective I needed to stay calm and focused to make smarter financial decisions. It was as advertised – judgement-free real talk informed by life experience. I can't think of a better form of self-care than to give your financial life the attention it deserves through Ride Free Fearless Money. I have a plan for what to do with my finances – which means I can dream bigger dreams than I thought possible." — S.G., nonprofit lawyer.
If you loooooove testimonials or want to read some interviews with me, check them out here.
I'm rearing to go! I'll book a one-off session intake appointment here: