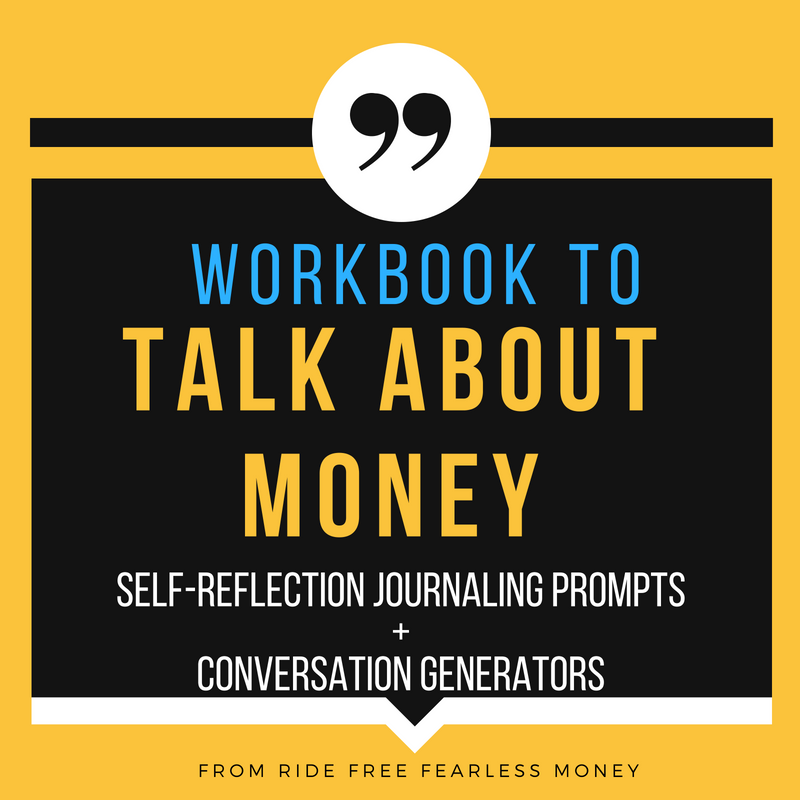 Talk About Money Workbook
Guide to Talk About Money
This guide is great for: individuals who want to get real and journal out some money feelings or create a shareable, coherent money story; couples who want to include money experiences and approaches in their ongoing conversations; roommates or collaborators who want to talk through economic differences.
This 30-page digital PDF workbook contains:
10

journaling + conversation prompt worksheets

you can use today to understand yourself or with a loved one
60+ thoughtful questions you can ask to

deepen your self-understanding on money

30+ conversation starters designed to

build intimacy and honesty

A guide to having brave conversations
Real talk, inspiration, and a DIY self-coaching toolkit!
Click the button below to grab the PDF with worksheets now!