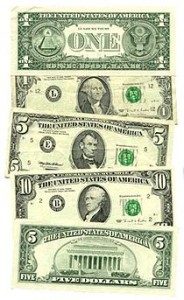 I've achieved a total-square state of peace and accomplishment by taking care of one financial item for myself as part of my personal "christmas list" each year. Below, I describe six different strategies you can consider gifting yourself now that the holiday dust is settling.
I started this habit about 10 years ago. First, it was paying cash for a cell phone so I could get an account without a deposit. 9 years ago I paid off the [relatively small] credit card debt I'd accumulated in one mic drop. 8 years ago I set up a SEP IRA for my small side business. You get the drift: throw some money at your future self.
For the last couple years I've been without an "exciting, write-home-about-it" level financial wellness gift. I've just thrown money in my IRA and gone on with my day. It doesn't feel particularly thrilling, even though I know it's a commitment to my future retirement which is dope af to know is coming.
This year though, I am doing two things worth mentioning.
Technically they are both opening joint savings accounts, but each with a different intention:
I'm starting a First Time Home Club savings account with/for my Mom, and committing to contributing $65/month for 14 months. This is a grant-matching program available in NY and NJ that will quadruple dollars regularly saved via the enrolled program and give you up to $7500 towards a down payment. I am giving my Mom the hope of having her own house this year by calling, setting up appointments, and committing funds.
I'm starting a Dream Fund savings account with my sweetheart. We agreed to both seed it with $100 and then put in $50 a month, which I will do automagically. What are we going to use the money for? Don't know yet, that's actually part of the fun. I am giving my relationship the commitment of believing we'll have a future worth dreaming about, via a lil cash to act on our plans without going into debt.
So, there are about three more days this year; what might you do for yourself so you can ring in 2016 patting yourself on the back even more than I hope you were already planning on?