Good readers of Ride Free — I go boldly into financial content and bring back useful information to spare you time, expense, and wading through pointless and/or offensive information. It was with this fearlessness I went to FinCon 2019: a conference for financial content creators like myself. This is a quick recap of some of its valuable insights and takeaways, for your edification as always.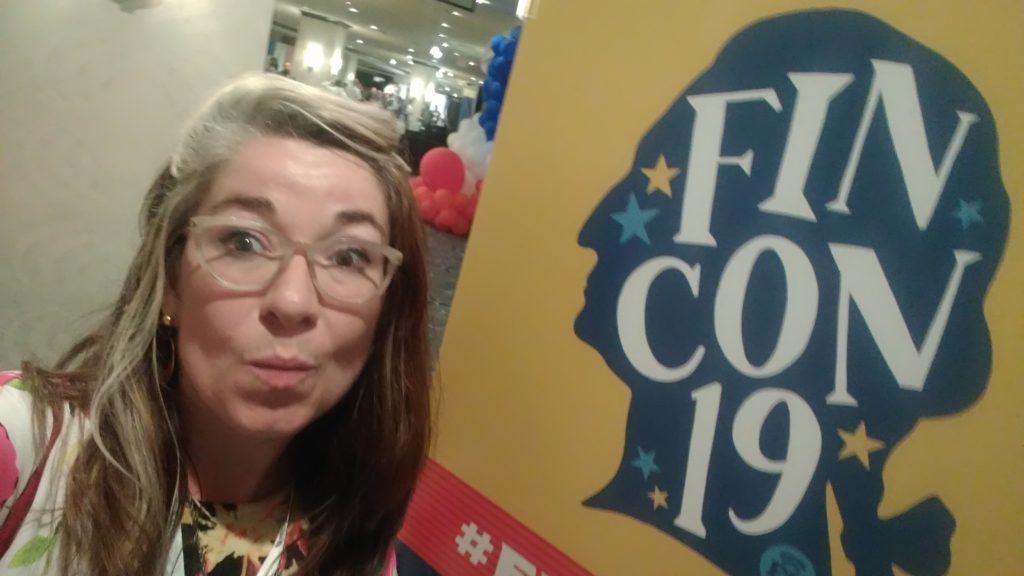 Key concepts (and content areas where there are lots of folks making cool work!):
Keynote Wisdom!
Ramit Sethi — blogger, teacher, and author of "I Will Teach You To Be Rich" opened the conference with a provoking statement: spend extravagantly on the things you love and mercilessly cut costs on everything else. You could kinda hear the thousand people there focused on savings and debt payoff gasp while the other thousand of us breathed relief. His message was, essentially: it's ok to spend money that you have made available to yourself. Key concept: you've made it available, because you've ensured you're paying your bills, stacking for the future, and knocking out debt and now you're spending your lifestyle money. The point of money isn't to just throw it at problems: it's also to throw it at pleasure. As a lifelong saver / former poor person, this is my current edge play: spending money to enjoy life, and trusting it's coming back in. 
The exercise Ramit gave us that I found valuable was:
1) think about ONE area you spend money on that brings you the most joy, and add it up how much you spend on that in a year. He had a few people share, and the spending areas were: travel / experiences, quality personal goods (food, clothes), pets … for me, it was renting fun vehicles when I travel and I spent about $1500 on it in the last year. #noshame.
2) Next he instructed us to 4x that amount you spent — and imagine: how would your experience of that thing you love change? (Now EVERYONE gasped.) What would a 4x on your ONE joy spend do for you? The idea isn't to create shame or stress or just 4x the amount of stuff you buy or experiences you gotta go have, but rather invite you to imagine what the next level up is. Good grief, I realized if I spent SIX THOUSAND BUCKS a year on fun cars…. Honestly that's probably what it would cost to make monthly payments and insurance and etc to OWN a sporstcar which would frankly bring me joy every. damn. day. hmmm.
Sharon Epperson — yes, CNBC financial reporter famous Sharon Epperson. Sharon spoke passionately about her mission to get people to put financial safety nets and contingency plans in place, based on her personal story of experiencing an aneurysm. She spoke about how her yearlong recovery at home was made possible in part because she had disability insurance and a team empowered by the right paperwork to help her. Typing that out may make it sound trite but she made the case clearly: if you're a breadwinner, don't fu&k around because 1 out of 4 working adults will experience a temporary disability that makes work impossible for some span of time over your working life. 
I resonate with this since I experienced temporary disability in 2013: after a traumatic experience, I was just too messed up to work – for months. In a miraculous twist of fate my pt job ended right before everything happened and I had unemployment insurance for six months of that — and if I hadn't, I had an okaayyy Emergency Fund but I'm not sure that would've lasted me my whole non-working recovery without the UI. I ultimately worked part time for a year. When I get hard on myself for not "being further ahead" I stop and remind myself that I lost a year to that healing process and frankly I'm lucky to still have my apartment and not have had to tap my lil retirement savings.
We shouldn't have to be "lucky" to be able to care for ourselves during tough times, but this is America so unless you have a family, personal, or solid community safety net … insurance is the next best thing. Sharon was all about 1) disability insurance and 2) medical proxy / power of attorney and she's right. Ideally we all have both. I do now.
Personal Experience
Going somewhere where I knew NO ONE wasn't easy because as Michelle Tea says, if you don't think there's a cool kids club it's because you're in it (#finfuencers). But luckily now that I'm #femmeoverforty my social fucks have long since been given, and I just took the opportunity to talk to all the friendly folks there (of which there were MANY.)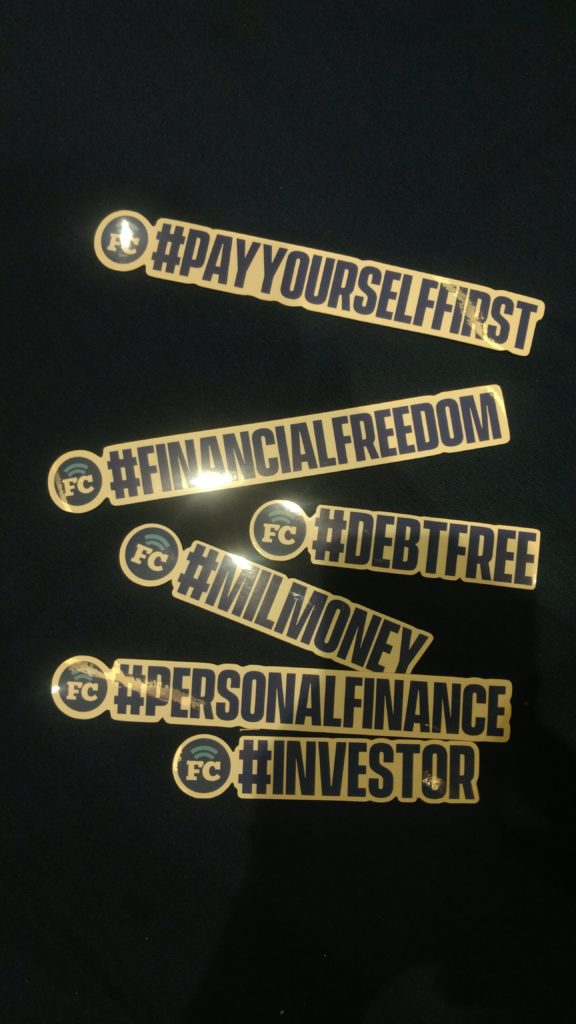 The LGBTQ meet up was LIT!
As I keep noticing when I go to tech conferences, this conference was (visually at least) racially and gender diverse — way more than lots of nonprofit or queer spaces I used to be in sooooo, yet again, getting out into the larger world for the inclusion win.
And it was so SO nice to be with other entrepreneurs who are motivated by a parallel do-goodery and make-money-ery as I am. Folks who are not awkward about wanting to talk about money, have money, and use it to build out their dreams and goals. So many people there were extremely clear that an element of their work was about giving back in ways that seemed really genuine. I went to a panel about resilience, and heard a speaker who served 10 years in prison and a speaker who'd bounced back from a deep dive into alcoholism, talk about what it meant to them to now be known financial educators. 
However — the one thing I didn't see there, which all my readers know is super important to me, is impact / socially responsible approaches to money, our role in repairing the world with our resources. However I have a few ideas and leads on how to rectify that 🙂
Overall, I am definitely going back. It was an amazing conference for me as a blogger and educator, and I appreciate all the community members I met and the inspo that *I* got.
In both personal convos and meetups I got a sense that perseverance is possible and ideas on how to level up – these are the kinds of things I need to keep going on my journey to build wealth in as feminist and strategic ways as possible.