This special, free workshop video below is designed to help you examine and heal money trauma, create a healthier relationship to money, and own your power to change for good — for yourself and those you love.
It's a collaboration with transformational healer, and my friend of 30 years! – Adalina East. What I love about Adalina's work is her combination of science and with targeted imagination — the amazing way she creates space to heal and takes us there to do the work. I offer opportunity to reframe stories — to deepen your WHY with new mental models, and skills to practice HOW — Adalina re-does your brain WIRING. Working together, it's so effective to help you truly change!! That's why we created a much deeper product offering, so if you enjoy what you learn in this video, be sure to check out the Mindful Money Guide bundle here.
Enjoyed these exercises? Get more!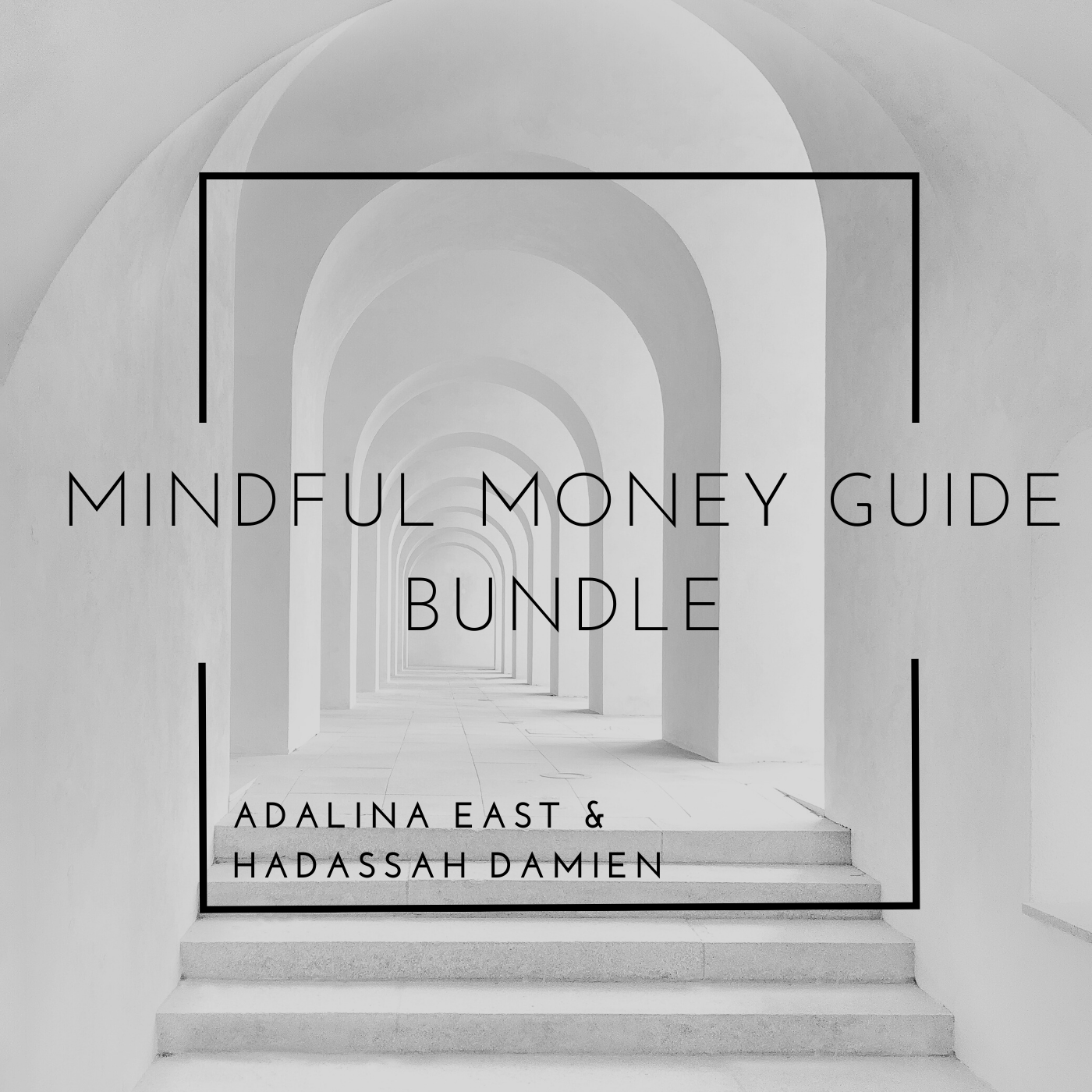 Mindful Money Guide
The Mindful Money Guide Bundle contains two tools to help you go from pain to power around your relationship to money.
Financial Resilience e-Workbook - by Hadassah Damien
Create a healthy relationship to money and own your power to change for good with exercises, stories, and insights into how money systems and mindsets work. 120 pages, delivered as a PDF.
Heal your Money Story 1 - by Adalina East
In this exclusive audio, Adalina walks you through a Transformational Healing™ process to heal your most deeply rooted money memory and belief. These belief systems and behavior patterns can hold you back from experiencing the financial abundance that you deserve! Adalina channels through a process blending neurolinguistic programming, vagal nerve toning and wisdom from the Guides about how to navigate the current circumstances. By the end of the recording, you will have taken the first step to healing your relationship with money, welcoming in greater abundance and retraining your brain for financial ease. Delivered as an .mp3 audio file.
When you buy the bundle, you'll get a .zip file in the web page after you pay, and sent to your email. Download the .zip, double click it, and it will open a folder with both products.