"I can't believe how many questions you answered for me and how clear and simple you made things seem. I feel super motivated and excited about my goals!" – KF, filmmaker.
I'm an Accredited Asset Management Specialist from the College of Financial Planning, a longtime small business owner, a human-centered designer, artist, and activist for economic justice. All these inform our work.
As a coach I combine real-talk financial education with intersectional, strengths-based, design thinking approaches to help you create opportunities to transform your practices and relationship to money, and break through personal barriers.
I've worked with over 200 individuals, partners, and small business owners who have lovely things to say.
Individual coaching is all about getting you a custom solution and you having the tools accountability to use it! You can select package of sessions or a one-off session, or try a self-coaching course. Much more detail on each of these options below.
When and how do we meet?
Sessions are available Mon 10a-0p ET;  Tues – Thurs 6:30p EST – 10:30p EST, and Sundays 1p EST – 10p EST. we'll meet via a Zoom video call or in person in Brooklyn, NY.
You'll select that date, time, and meeting format that work for you – as well as pay – when you book your session.
What does it cost?
Your initial 90-minute strategy session is $175. I offer sliding scale for all sessions ($245 – $79), as well as affordable online trainings as an experiment to allow higher-income folks to support lower-income folks in getting customized financial support. So far it's working! Ongoing sessions after your first one are one hour and cost $110 in packages of 3, or $125 one-off.
Cool, let me get started:
Details on Individual Packages & Coaching Sessions
"With Hadassah Damien I gained the skills and perspective I needed to stay calm and focused to make smarter financial decisions.  It was as advertised – judgement-free real talk informed by life experience. I can't think of a better form of self-care than to give your financial life the attention it deserves through Ride Free Fearless Money. I have a plan for what to do with my finances – which means I can dream bigger dreams than I thought possible."
— S.G., nonprofit lawyer.
Learn More:
One-off Coaching Sessions 
Have a set of random questions?
Need a step-by-step plan for one project?
Want guidance from someone who doesn't remind you of a mean dad?
Having money feelings and need to talk it out?
I've been through many things: fro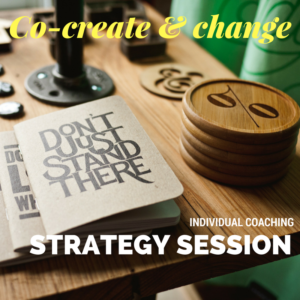 m defaulted student loans, to selecting investments I feel good about; from scammy collections, to inheriting money, to not inheriting money that came through a too-nasty family member. I've started small businesses, run the financial side of organizations, and I can whip a budget into shape as my relaxing morning activity. I've invested, saved, and started a retirement fund. I've found ways to live my punk, feminist values and TCB.
I'm ready to listen and give you sound advice. We can get together either in person in Brooklyn, on Skype/Google hangouts, or on the phone.
TO BOOK AN APPOINTMENT
Book a date on the calendar here (or just check out my availability)
Let's Talk!
One hour, scheduled at your convenience in person or on video call.
Initial 90-minute intake session:
STARTING JAN 2019: Sliding Scale: $79 low low (currently booked thru Feb) / $95 low / $120 low-mid / $155 mid / $175 regular / $245 sponsor
Ongoing 60-minute sessions after intake: $79 / $95 / $110 / $125 / $150


Book one-off session intake appointment here:



COACHING PACKAGES
---
Four sessions: Supported Action Program
Discovery and action packages are great if you have 2-4 specific goals you want to work through: change habits, wrangle your debt, strategize a business, sort an inheritance, budget for your priorities, stay on the same financial page as a partner.
Here's the 4-session framework I offer, which we customize to your specific goals, needs, and situation:
0. *Pre-coaching homework or optional first session: gather situation data*
Get the following data together (you'll share it only at your comfort level):
– your income (estimated or averaged if needed)*
– your expenses (estimated or averaged if needed)*
– your credit card totals + the APRs on each card
– student loan monthly payments, totals and other debt if applicable
– savings and investment
– upcoming expected income if applicable (eg a bonus, payout, or inheritance you're about to get)
1. Situation Session – wrangling numbers, exploring goals, determining the situation
We'll pull together your goals and all the numbers to create a snapshot that we can make informed action plans from, going through:
– Assess current situation
– We explore, set, and determine your larger goals
– Draft plan around sustainability and regularity
*You research and scope homework, 1-2 weeks, with support*
2. Big Action Plan Session – what are the strategies?
From the specific things we learn from intake (identifying goals, and the situation snapshot)
and from your review, we look clearly at what are the options you have, over what time, and with what exact numbers and steps?
– Review homework findings
– Review and flush out plan to lead to Big Plan making
*You begin doing thing things on plan, 2-4 weeks, with support*
3. Action Plan Review Session(s) – (2 weeks – 2 months later)
It's common that opening a new door sheds light into new rooms: with the first steps taken, what else is showing it needs change?
You're smart to check back in and tweak as your plan is beginning to be executed.
– what needs to change? Finalize plan.
– Plan review and mid-stream changes
Discovery & Action Coaching Program Rate:
Four sessions + interstitial follow up emails — $500 (a savings of $50-$200)
Sliding scale is available – please enquire after your initial intake session.
If you've completed an individual session and decide to move to a multi-session program, you're welcome to book a discounted 3-session package here that will allow you to get the. 
TO START DISCOVERY AND ACTION: 
Use the codes in your package confirmation to book a date on the calendar here (or just check out my availability)
Click to contact me via email if you have questions.
---
For a lot of people, the core questions you need answered in coaching can be addressed on your own timeline in this online course.
The Calm that ACK Budget & Save Money program walks you through:
how to understand your money in and money out in a simplified way
how to set goals to save and pay off debt
how much to save and pay on your debt
how to work on your credit
literally how to budget
Plus — it's about half the cost of a coaching session. Sign up here and get immediate answers in this two-hour, self-guided, resource laden online self-coaching course.
You'll get:
the budgeting and goal-setting template all coaching clients get
a 28-page workbook with handouts and resources
two hours of video modules so you can go right to the thing you need to know first
four follow-up emails
LOTS of pep talk, real talk and progressive takes on money.
---
Advice – if you have a short question:
Cool, I'm happy to get back at you when I can so email me, tweet at me, or comment on my blog and I'm happy to share what I can in a short amount of time pro bono. You're probably not the first person to have your question, so let's get you an answer! When I get one-off questions repeatedly, sometimes I make them into blog posts so feel free to ask a question other people are probably already thinking!
Self-Guided Coaching
Get started on your own time, at your own speed with a two-hour course on Budgeting and goal-setting that will motivate the CRAP out of you to save money and clean up how you relate to your money. Grab it here and start today for only $49.