Member-only Resource Page – Click Here
---
It's about impact, community, and having smart people around you.
Kicking Assets ongoing meetup group is a place where you can meet online monthly with progressive and creative folks to explore topics like: understanding money, growing resources, and creating financial possibilities that feel good for us, our communities, and our world.
It's about being where ever you are — starting out and curious, working with larger resources — not judging, and creating net positives for ourselves and beyond.
KICKING ASSETS is for the I'm not broke – now what? set.  The I Want To Have Enough to Share set. The Diva is an Ethical Hustler set (ok, that might just be me?).
Join us today for only $10/month, and you'll get:
access to an awesome discussion list,
a customized online monthly mastery group meeting (with recordings sent out if you can't make it),
a BONUS + BOMB resource library,
and some really smart rad babes to bounce ideas off
The KICKING ASSETS working group has had some really neat discussions this last month: on defining what's "enough", on types and timing for setting up giving plans, on ways we're thinking about making money, on buying homes, and on what the heckity hull is in investments.
"I've talked to a few professionals about financial stuff in the past, and it's never been clearer to me how important it is to be able to talk this stuff with someone with shared values and language, and how important it is to be able to consult with someone who treats you with respect and who will listen. THANK YOU for being an awesome queer person doing this work. Your website, knowledge, patience and excitement about this are incredible resources." — MT, writer/editor.
Want to know more? working on YOUR Kicking Asset Mindset?
Get a FREE Kicking Assets Ethical Investing PDF and more details here.
---
Sample content from the resources page: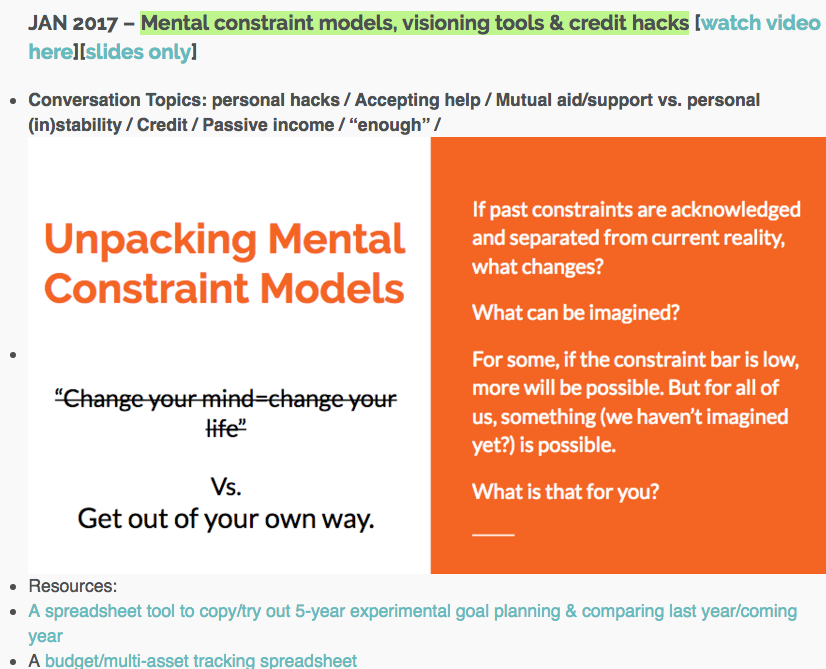 Why Kicking Assets?
Because so many of you asked for support on details on investing, life planning, ethical sharing plans, and overall leveling up: KICKING ASSETS is here! 
Kicking Assets is a monthly meeting and ongoing conversation, support, and learning group for those of us who aren't broke — and find ourselves asking "Now what!?"
If your ethics, money feelings, or lack of understanding get in the way of your financial superpowers, Kicking Assets is for you!
Participate in a live (or if you're busy, watch a recording after) of an online monthly mastery meeting. Ask questions, and get guidance!
Access a private listserv of like-minded folks;
Get tools and guidance from a customized resource library.
Kicking Assets is designed to be an ongoing group, and as such it's subscription based. A three-month subscription is $15/month, and ongoing is only $9.99/month!
Sign up now to get in and start benefitting from community, support, and ongoing accountability this month! Receive a free Planning & Investing 201 PDF to get your engines started!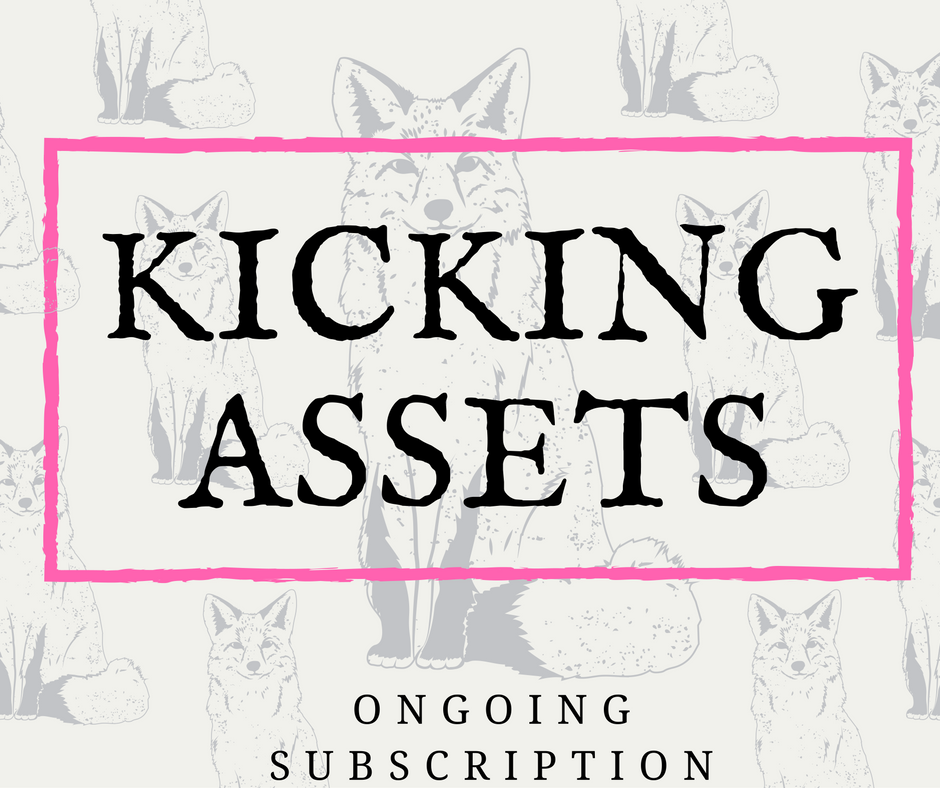 ---
Not sure? 
Try it out by joining one month's meeting and resources for $25 here:
Sign up for one session here: